Financial aid is awarded based on need. Since financial aid is granted annually, families must reapply each academic year.
How do we determine financial need?
Information from the Parents' Financial Statement generates an estimated amount your family can contribute to educational expenses. We use this estimate as a starting point to help us make fair and objective financial aid decisions. Home ownership, family size, regional cost of living adjustments and other factors are considered in the evaluation of a family's ability to pay.
The chart below shows the average amount that families are asked to contribute towards the total tuition, organized by income level. Please note that income is not the only financial information used to determine a financial aid award. Assets, debts, number of children in tuition-charging schools, and other factors are also taken into consideration.
| | | |
| --- | --- | --- |
| Income Range | | Average Family Contribution |
| $0–$60,000 | | $1,000 |
| $60,001–$100,000 | | $3,000 |
| $100,001–$160,000 | | $5,200 |
| $160,001–$200,000 | | $11,700 |
| $200,001–$260,000 | | $18,300 |
| $260,001+ | | $28,200 |
If your family is not awarded financial aid for your student's first year of enrollment, it is likely that your family will not become eligible for financial aid in subsequent years, unless there is a significant change in your family's annual income and assets.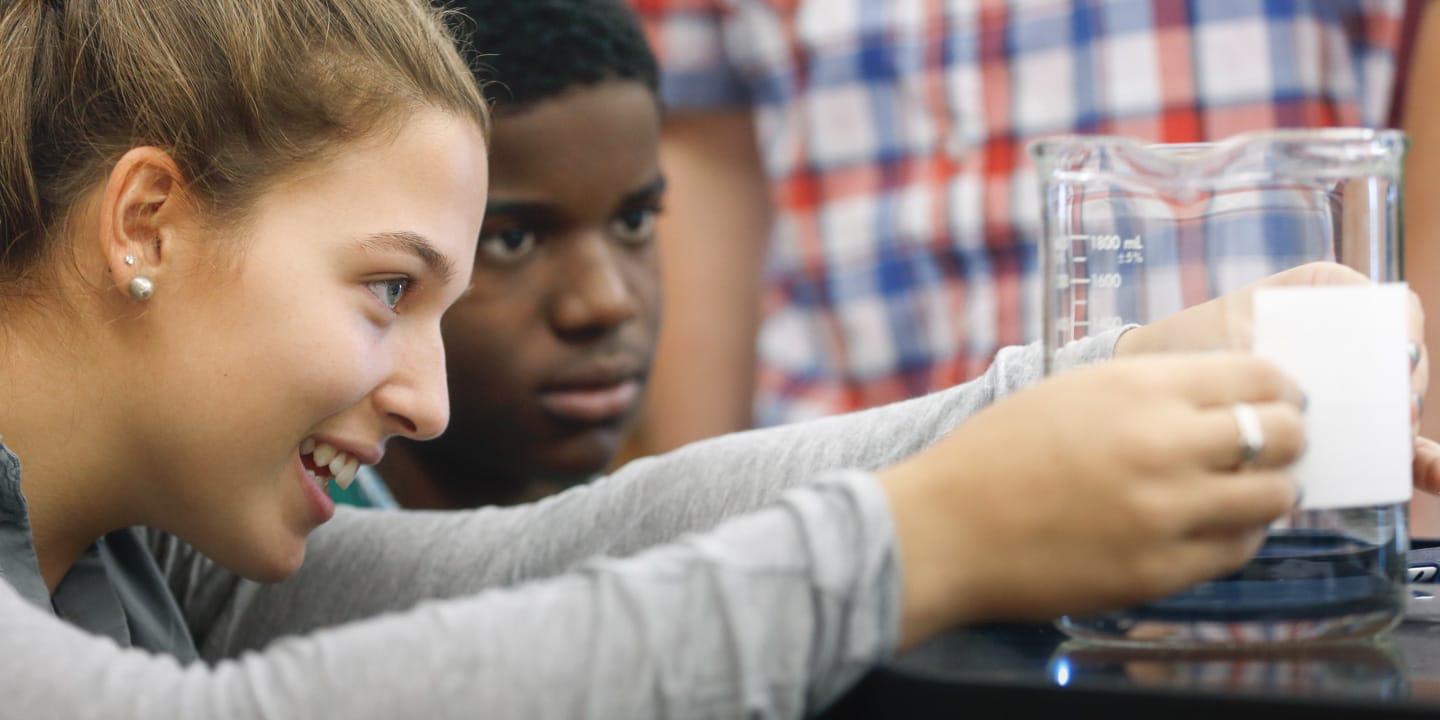 If our family is eligible, how much financial aid is awarded and what does it cover?
When determining a financial assistance award, Nobles considers the total cost of attendance. In addition to financial aid for tuition, Nobles gives an additional $1,000 in aid to help cover other fees which can include textbooks, athletic equipment, field trips, school social events, etc. Financial aid is also given for optional programs such as instrumental lessons.
Financial aid awards will vary based on your family's demonstrated need. Nobles is committed to fulfilling 100% of each family's demonstrated need. Awards can range from $1,000 up through the entire cost of tuition and additional expenses. The average direct grant is $40,455.
Other types of awards will vary, but we strive to help make an independent school education affordable to all families (including middle income families who think they might not qualify).
Questions about financial aid?  Please contact us.
Bills and Payment
Tuition is due twice yearly (July and November) and financial aid is applied equally to each bill. Through FACTS Management Company, families have the option of spreading out their payments over 10 months.
Families who are interested in education loans can contact the Your Tuition Solution. Your Tuition Solution is a program of Springstone Financial, LLC based in Westborough, Mass., that provides low fixed rates, low monthly payments, no application or origination fees, no prepayment penalties and the opportunity to increase the original amount in future years to keep payments affordable. For more information, visit their website at www.yourtuitionsolutions.com.