Dear Fellow Nobles Graduate:
I am pleased to send you the 2019 Graduate Trustee ballot.
As graduates, we are responsible for selecting a candidate each year to serve a three-year term as a voting member of the school's board of trustees. In that capacity, the chosen graduate will help establish and oversee school policy and will serve in an advisory role to the head of school. It is a wonderful and unique to Nobles experience that we can participate in board member selection.
Here you will find profiles of three well-qualified graduate trustee candidates who would bring significant professional experience and commitment to Nobles.
Please vote for only one nominee. In order to count your vote, we need to receive your ballot no later than Friday, May 3, 2019. The winner will be announced during Reunion Weekend at the Assembly for All Graduates at 4:00 p.m., Saturday, May 11, 2019.
Sincerely,
Michele Simeone Abrecht '84
President, Graduates Association
RICHARD "RICK" GOODE '08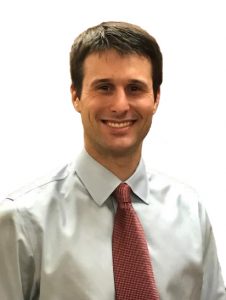 Rick was very involved with the Nobles community as a student, serving as a Middle School Mentor and Student Life Committee (SLC) class rep, co-leading the Dawg Pound and captaining the varsity basketball and baseball teams. Rick has been a consistent graduate volunteer at Nobles as a member of the Young Graduates Committee, a volunteer for the Annual Nobles Fund, and a member of his 5th and 10th Reunion Committees. His sister Eliza Goode '10, father Chip Goode '72, and uncle Andrew Goode '76 are also graduates who remain active in the Nobles community.
Rick attended Georgetown where he earned a B.S. in finance and international business. He started his career at Parthenon EY in the firm's education and healthcare consulting practices. Rick earned his MBA from MIT Sloan in 2017 and currently works for New Balance as the strategy manager for Global Apparel. He serves as a Big Brother and Young Professionals Board member for Big Brothers Big Sisters of Mass Bay, and is also on the board of Shooting Touch, a non-profit organization chaired by Alex Gallagher '90.
Rick lives in Boston with his wife, Hannah.
PERSONAL STATEMENT
I am incredibly appreciative that I had the opportunity to attend Nobles and, like many, I am driven to continue to improve the school for others in the future. Today, Nobles is thriving thanks to years of ongoing commitment from our outstanding leadership, faculty, staff, graduates and students. As a Graduate Trustee, I would work to ensure Nobles stays ahead of its peers at the forefront of innovation and excellence in education. My top priorities would include that Nobles leads in 1) financial and career development support for our faculty, 2) diversity and 3) financial aid. While pursuing this advancement, I believe that Nobles must remain true to its core mission of building respectful, creative, socially-conscious leaders for the public good.
I am grateful to be considered for this opportunity to collaborate with other passionate board members who collectively can help Nobles continue to prosper for many years to come.
CHRISTINA "CHRISSIE" LONG MARIN '02
After graduating from Nobles in 2002, Christina went to Colorado College where she majored in history and journalism and played Division I soccer. She has had an eclectic career, beginning as a small town reporter for several suburban Boston newspapers. Looking for relief from the New England winters, she and her husband Derek Marin '01 moved to Costa Rica where she worked as a foreign correspondent, covering the election of the first female president and the Honduran peace talks, among other stories. While in Costa Rica, she was tapped to serve as the executive director of a small healthcare nonprofit, overseeing three healthcare clinics and opening an afterschool center. In 2012, they returned to Boston where Christina spent four years at S&P Global assigning municipal bond ratings for state and local governments. She now manages the MBTA's $5 billion debt portfolio as deputy director of treasury services and serves as the finance manager for the T's public private partnerships. She holds a master's degree in Public Policy from the Harvard Kennedy School.
At Nobles, Christina played soccer, skied and rowed, and was also part of the community service club, PHP and EAC. Christina is an active member of the graduate community and served on her 5th, 10th and 15th reunion committees as well as helping out the Annual Nobles Fund as a class agent for five years.
Christina and Derek live in Malden with their two children, ages 3 and 1.
PERSONAL STATEMENT
When people ask, "Are you glad you chose private school?" I usually respond that I would invest in a Nobles education any day—even if it meant a lower cost (or no) university. Nobles came at a pivotal time in my life: It caught me in the transition from a pimply, wide-eyed teenager to an adult, and taught me how to learn; how to work hard and how to be a better person. I also gained lifelong friends at Nobles (in addition to a husband)! For me, representing Nobles as a trustee would not only be an honor, it would be the least I could do in service to a place that has meant so much.
WELBIS ORTIZ '11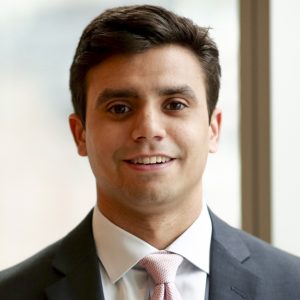 During Welbis' time at Nobles, he was on PHP, led Brother 2 Brother, and spent a spring semester at the Island School in Eleuthera, Bahamas. After he graduated from Nobles, he headed to Boston College, graduating in 2015 with a B.A. in Applied Psychology in Human Development and a minor in Organizational Studies.
Welbis began his career as a summer intern in the Equity Trading Department of Wellington Management in 2014. Then he worked in Wellington Alternative Investments as a Business Associate from 2015-2017, working closely with the health care long/short equity portfolios. Currently, Welbis is a member of the equity trading team at Wellington Capital. He is a subcommittee leader for one of Wellington's Diversity Business Networks and is a relationship manager to one of the grantee organizations of Wellington's Charitable Foundation. Welbis was also chosen as the alumni speaker at the Inaugural Nativity (Prep) Promise Dinner in fall 2018.
Welbis currently lives in South Boston with roommates from both Nobles and Boston College.
PERSONAL STATEMENT
When I think of Nobles, I think of a school that played an instrumental role in my own development and success. I feel lucky to have been surrounded by a dedicated faculty and staff of outstanding educators. At Nobles, I felt encouraged to reach my potential and was held to a high standard of academic rigor that prepared me for the challenges of college and my career.
Nobles raises the standard of what a high caliber school should be by staying true to its core values within a collaborative community. As Nobles continues to evolve and improve, I would hope to provide a different viewpoint and add my experience to ensure that the school's efforts are aligned with its mission. It would be an honor to represent the graduate body of the school as a trustee and share a diverse perspective with the board. Most importantly, it would be an incredible opportunity to give back to a school that has given so much to me.