Nobles seeks candidates who desire ongoing professional growth and demonstrate a dedication to young people. We have long been committed to diversity, and take pride in attracting and supporting faculty and staff from a broad range of backgrounds and experiences. Read our school mission.
Our employee culture hinges on the belief that we best serve our students when we ourselves are professionally challenged and physically, emotionally and financially well. We encourage balance through on-campus initiatives: a fitness center and classes, healthy challenges, professional development, counseling about topics from finance to nutrition, team-building events, counseling/mental health resources, a book club, mindfulness, gym and retail discounts and a community garden.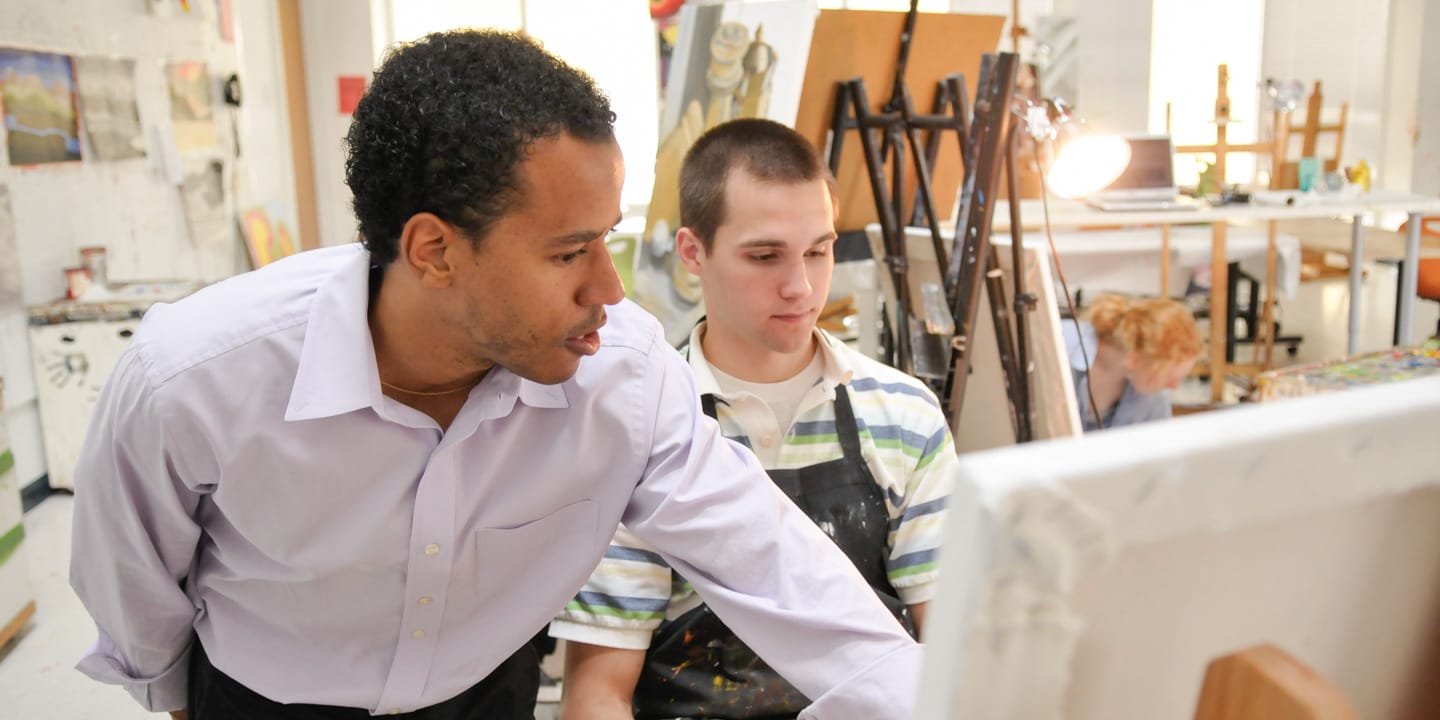 Current Job Openings
Teaching and Administrative Positions
There are no open positions at this time.
Teaching Fellowship Program & Opportunities for Fall 2019
Overview of the Teaching Fellowship Program
Each year, Nobles seeks to hire Teaching Fellows in various academic disciplines for a one or two-year position. Designed for early-career educators and recent college/university graduates, a Teaching Fellowship is a full-time commitment that goes from late August until early June. Compensation is paid to Teaching Fellows on a twelve-month basis and includes a salary and health and dental insurance. Housing is often a part of the compensation package.
Fellows usually teach one course, work with a mentor teacher, become fully immersed in the academic life of the school and their academic department, as well as coach and mentor students in our afternoon and residential programs: athletics, community service, and the arts. Some Teaching Fellowships involve progressively increased teaching opportunities over the course of the year, depending on the Fellow's qualifications and the needs of their department. Fellows are assigned a faculty mentor within their academic department and are also supported, observed and evaluated by a member of the Faculty Evaluation Team. Thus, while working in the classroom throughout the year as teachers, our Fellows are also students of education, learning not only from their faculty mentors but also from self-examination of their own work.
Former Teaching Fellows Perspectives
Thomas Bloom – Classics
The Nobles teaching fellowship is a great way to explore the world of education. Not only does Nobles offer fellowships in teaching various subjects, but it also offers fellowships in other areas of the school such as admissions and development. On top of this, many fellows become involved with planning and chaperoning school trips, coaching multiple sports, and running a school club. The opportunities are endless and diverse. The best part of the program is the continuous support one feels from everyone in the community, especially the support given by a mentor. It has been a pleasure to work with such intelligent and motivated individuals who strive to carry out the school's mission on a daily basis.
Ashley Bradley – English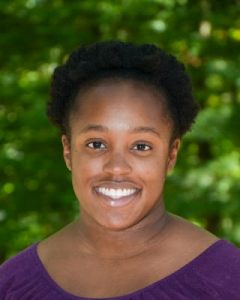 Fellowships at Nobles are an excellent opportunity for young professionals to dip their hand into the realm of education. My fellowship experience has alloted me a unique and special opportunity to work in different arenas of the school including diversity initiatives, teaching, admissions, coaching, leading trips, planning and organizing meetings and events, and working closely under the tutelage of a mentor teacher who provides advice and support. Additionally, the constant dedication, hard work and passion demonstrated by fellow teachers makes Nobles an atmosphere ideal for a young teacher to grow and succeed in a community very much committed to living out its mission.
Kelsey Grousbeck – Visual Arts, Photography
Being a Nobles teaching fellow allowed me to test many different positions in an independent school community while developing as a teacher and a colleague. Immediately, Nobles trusts you to take on a lot of responsibilities, including having your own classes instead of shadowing, but you are navigating these responsibilities under the mentorship of skilled and truly passionate faculty members. You are encouraged to find your own voice and seek out various roles in the community, and through coaching, teaching, chaperoning service trips, advising, and pursuing community initiatives, you can comfortably find your niche while receiving valuable feedback throughout the year. And though Nobles is known for its tight-knit community, the faculty and students all invite fresh ideas, personalities, and humor to the classroom and beyond, making teaching fellows feel immediately welcomed and respected for broadening our community.
Michael Hoe – Science
Being a teaching fellow at Nobles is a great way to gain valuable and lasting experiences in the classroom, on the fields/courts, in the dorm, on stage, and a variety of other arenas in the world of independent schools. Not only does the teaching fellow program allow you to grow in a professional sense, but you are given the opportunity to develop personally in an intellectual, vibrant, and diverse community; furthermore, my colleagues at Nobles were always incredibly supportive and encouraging, even though I was a brand new teacher. My time as a teaching fellow provided me with the scaffolding to be well prepared for any situation that could arise as a teacher, coach, advisor, colleague, or mentor. Ultimately, it also made me realize that I wanted to stay in the field of education and I truly believe I would have not had this experience elsewhere. I am grateful for the invaluable opportunity I had as a teaching fellow at Nobles.
Michelle Huber – Modern Language, Spanish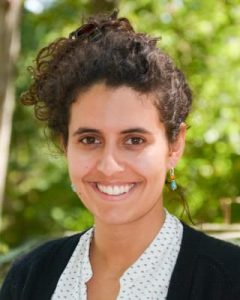 The teaching fellow experience offered me a perfect match of my prior experience with a new level of challenge. Before working as a teaching fellow, I had a lot of experience assisting in the classroom, tutoring and working at summer programs, but I had never been a lead teacher. The fellowship provided a perfect next step with a significant amount of responsibility, without feeling too overwhelming. With mentoring from a language faculty member, as well as the dean of new faculty, we had ample opportunity to discuss problem-solving and concrete strategies. I remember very clearly during the first day of orientation when the head of school told us that we would be doing our job wrong if we never asked questions. The teaching fellow experience is about learning how to be a teacher, but we don't just sit around and talk about pedagogy; we observe, experiment, and live it. I also found that Nobles trusts its employees. If you have an initiative or an idea you want to bring to the classroom, it is always possible. Although I was hired as a Spanish teaching fellow, I was also able to work in the dance afternoon program, which is another major passion of mine. Nobles will find ways to utilize your skills and passions, because as an institution it knows that passionate teaching makes for passionate students.
David Medina – Social Science and History, Diversity Office, Provost Office
Fellowships at Nobles are an excellent opportunity for young professionals to try out a career in education. My fellowship experience allowed me to garner a panoply of experience in different arenas of the school including diversity initiatives, teaching social science, admissions, coaching, leading trips through the experiential initiatives of the school, planning and organizing events, and working closely under the tutelage of a mentor teacher who provides advice and support. Additionally, the constant dedication, hard work and passion demonstrated by a talented bevy of colleagues makes Nobles an atmosphere ideal for young teaching professionals to grow and succeed in a community very much committed to living out its mission.
Staff Positions
Director of Development Services
The director of development services (DDS) will be a strategic and analytical leader who oversees day to day operational elements of the development and graduate affairs office. This position reports to the director of development and will manage the systems, support and operations functions. As a member of the development and graduate affairs senior management team, they will work cross-functionally with senior colleagues to define, scope and implement strategy while providing leadership to key operating functions and playing an active role in achieving the department's ambitious fundraising goals.
Coaching Positions
Head Boys Varsity Tennis Coach
Founded by George Washington Copp Noble in 1866, Noble and Greenough School is a co-educational, non-sectarian, rigorous academic community dedicated to motivating and inspiring students to achieve their highest potential and to lead lives characterized by service to others. Nobles is committed to creating a learning environment that represents diversity of race, gender, sexual orientation, religion, ethnicity, national origin, background, experience and perspective. Doing so is intrinsic to our mission and improves the educational experience for all.
Nobles seeks an experienced educator to lead our boys varsity tennis team. For this position, the successful candidate will have a strong background working as a tennis coach and educator and a passion for working with adolescents.
This full-time or part-time position is an opportunity to be part of a dynamic athletic department and faculty whose members are passionate about developing positive student-teacher relationships and fostering the growth of engaged, ethical citizens and leaders.
People of color, people with disabilities, members of the LGBTQ community, religious minorities, and members of other historically underrepresented groups are encouraged to apply.
To apply, please complete the online application and upload a résumé with cover letter addressed to:
Michael Denning, Head of Upper School
Noble and Greenough School
10 Campus Drive
Dedham, MA 02026
Online Application Form
2019-2020 Employee Benefits Summary
Full background checks are required for all positions, including fingerprinting as required by MA State Law. Find full information here.
*Noble and Greenough School is an equal opportunity employer.
1974
Year our senior master started
13.5
Average number of years that Nobles faculty teach at our school
2012
First year of our community garden