GOA reimagines learning to empower students and educators to thrive in a globally networked society.
The program shares the best teaching from throughout its member schools to a worldwide audience. Member schools include: Albuquerque Academy, Catlin Gabel, Cranbrook, The Dalton School, Germantown Friends, Head-Royce, King's Academy (Jordan), Lakeside, Nobles, Punahou, and Sidwell Friends.
Click here to check out courses through GOA.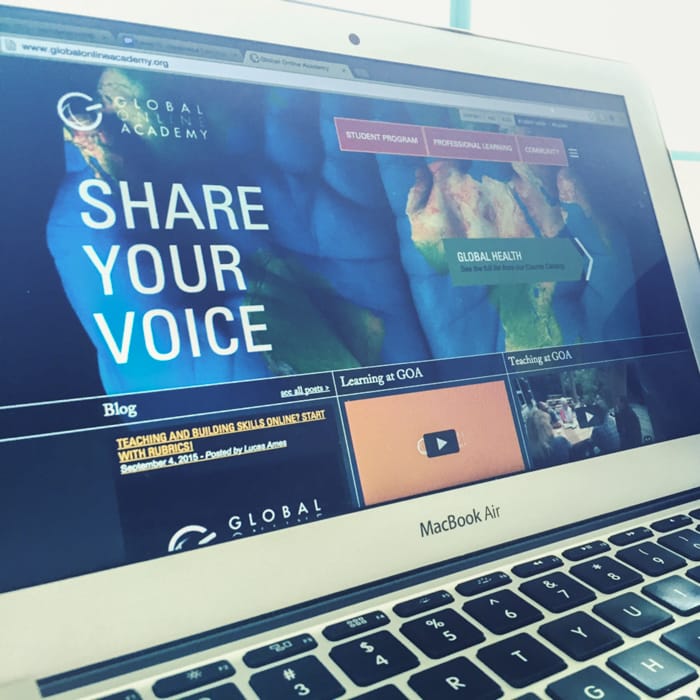 The Global Online Academy is the perfect resource for students who are ready for a new way of learning and collaborating in a global classroom.Ayako Anderson Global Online Academy site director