At Nobles, we want students to try for themselves.
How do we know that this chemical added to that chemical will make that gas turn blue? Add it. What's it like to direct a play? Direct it. You're good at math but can you think fast? Test it. Is this a good idea for a business? Launch it.
We're not into easy solutions here. We love the challenge. The possibility for failure, and for success.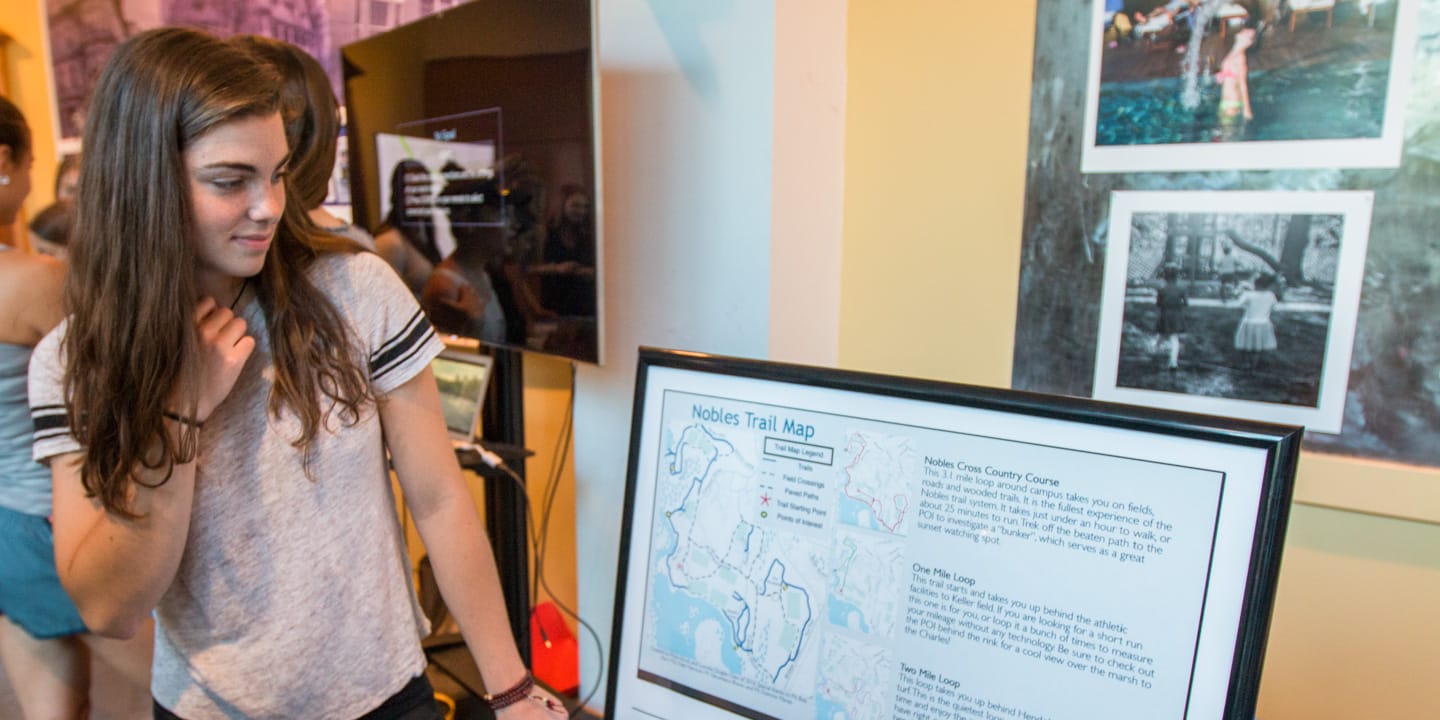 For our seniors, we add more freedom to the mix. For their senior projects, students can pursue their own passions, so these projects have become as unique as our students. Think 3D printed models of the castle. A history of Jewish people reclaiming tattoos. A hand-built pipe organ. Art celebrating hair texture.