Artist-in-Residence Program
Artist-in-Residence Program
The Artist-in-Residence Program at Noble and Greenough School is a roughly eight-week residential program for visual artists. The program seeks to foster collaborative relationships between the artist and the school's community of students, faculty and parents.
The artist will live on the Nobles campus, a 187-acre property in Dedham, Mass. and have access to studio space within the visual arts department facilities. The residency will begin with the opening of solo exhibition of the artist's work at the school's Foster Gallery. The successful candidate will receive a $2,500 stipend, materials and exhibition production budget, in addition to room and board.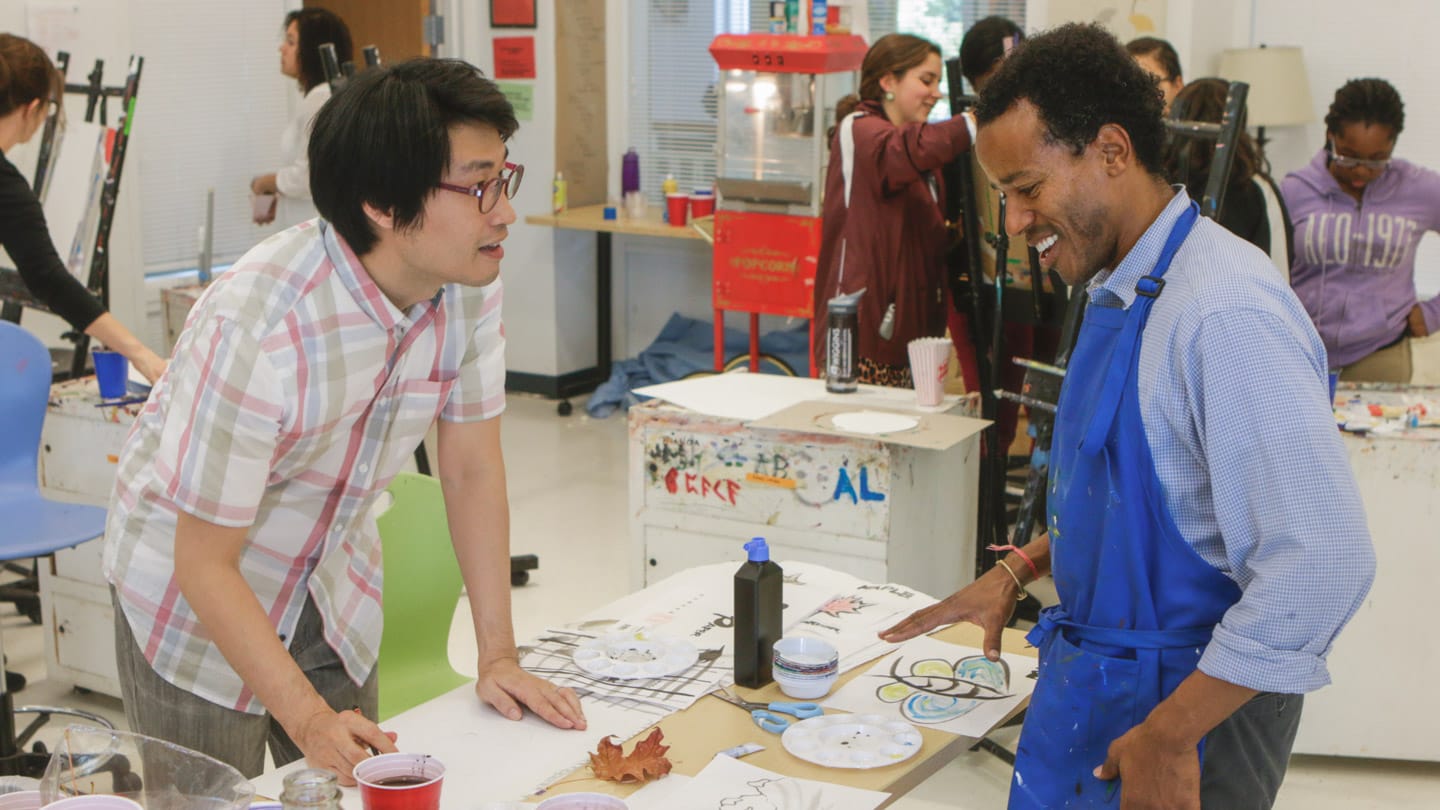 Noble and Greenough is a rigorous academic community for students in grades 7-12. The school is located 10 miles southwest of Boston and serves both day and boarding students from the surrounding area. For more information on Nobles, its programs and facilities, please explore this website.
Click here for Artist-in-Residence Application Information and Guidelines.
Recent Artists
2019:  Megan Bent
2018: Nayda Cuevas
2017: Tommy Matthews
2016: Colleen Fitzgerald
2015: Allison Luce
2014: Jang Soon Im
2013: Janice Jakielski